Accessories are up in the fashion world and especially in Brazil, a new reality is emerging. While women are already consuming this market and are generally more attentive to appearance, the concern for accessories was not part of the male universe.
From time to time, men have become more interested and have begun to leave taboos aside, following the style standards of other countries, especially in Europe. Faced with this new reality, watches are essential items of style and can tell a lot about a person. However, not everyone knows very well how to choose them and what each model can represent.
Want to find out which model suits your style the most? Read the following post and find out what your watch might say about you:
What does a good watch mean?
A watch can say a lot about your personality. When well chosen, it can indicate style, intelligence, sophistication and an image of who has a differential in relation to the crowd. Many people consider it the most important accessory of clothing and they are not wrong.
It is also worth remembering that because they are located close to the hands, they complete the expression and will be present in people's field of vision, especially when you gesture when speaking. Therefore, it can testify against you when ill-chosen or become an item of elegance and seduction if you select it with taste.
What does each model say about you?
Each watch model passes a different information to whoever sees it. Each one of them has its peculiarities and what should guide its choice is exactly its personality. Look carefully at the material of the bracelet and the color to accurately define the product that will best suit your needs.
Metal Bracelet
Metal bracelet watches are usually more formal and go well on serious occasions like the work environment. Those that are made of noble items like gold, silver or steel, especially, marry perfectly with social clothes, as well as suits, costumes and blazers. These models also do not look ugly with a less formal, but fashioned style, such as pole or button shirts.
Leather bracelet
The leather strap watches are true jokers and are on the rise at the moment. In addition to being very stylish, they give an air of sobriety and elegance without appearing too formal or serious. They combine with virtually every type of clothing, from suits to prom dresses, giving a unique charm to the look.
Rubber Bracelets
This type of model is tough, but more informal, and is ideal for more relaxed environments. Whether you want a model to practice sports or use day to day for laborious pursuits, rubber straps can serve you well, such as AX or G-Shock watches . However, for more formal occasions or that demand more attention to style, they should be left out.
Color
For the choice of colors, you have to master your sense of combination. It is logical that, in general terms, we must get away from the most striking. However, the very same indication is that you combine the predominant color of the watch with that of your clothing or details such as the belt or the collar of the shirt.
Now that you have ample knowledge of the universe of watches, you can already choose the ideal model for you, without fear of making a mistake. They are an essential item for anyone who wants to demonstrate style and keep up with fashion. Just follow our tips and you will find several models that work with you!
Gallery
EmilysQuotes on blogger
Source: emilysquotesblog.blogspot.com
When someone tells you "you can't". Turn around and say …
Source: winterlyrics.wordpress.com
What Your Watch Can Actually Say About You
Source: coolmenstyle.com
What Your Watch Says About You! Which brand of watch …
Source: www.noobrolex.com
Shaun Frankson on Twitter: "There are people who will tell …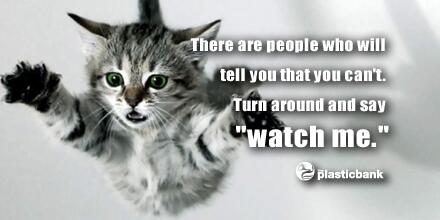 Source: twitter.com
Things You Can Say About Dark Souls But Not Your …
Source: www.youtube.com
25+ Best Memes About Sex
Source: me.me
More Than Words Can Say By Alias With Lyrics
Source: www.youtube.com
I Can't Say Goodbye To You
Source: www.youtube.com
do we really know : our ground is humanity: People will …
Source: dowereallyknow52.blogspot.com
Michael Reads Percy Jackson: The Titan's Curse – Ch 19
Source: michaelgmunz.com
YOU CAN'T SAY THAT!
Source: www.youtube.com
Can't Say I Love You by Jay Moy
Source: www.youtube.com
Prove Them Wrong
Source: www.youtube.com
How Do You Say "Can you do me a favor?" In Korean?
Source: www.youtube.com
Positive Quotes : Anyone can say they care.. But watch …
Source: hallofquotes.com
3 Ways to Watch What You Say
Source: www.wikihow.com
People Will Always Tell You Can't. You Just Smile And Say …
Source: www.linkedin.com
I can't say goodbye to you by Helen Reddy with Lyrics …
Source: www.youtube.com
Lana Del Rey – Oh Say Can You See w/ Lyrics
Source: www.youtube.com