After a swirl of emotions, when it was discovered that Apple could launch an iWatch, many brands launched to gain their share of the market, still without anything to know what the trend would be for this segment. This is because "smart" watches are already huge and the concept has been around for a long time. Apple did not come, within the genre, to unveil anything new.
However, Samsung launched itself immediately in a rampant race time, with the aim of launching on IFA2013 its smart watch and thus gain ground to Apple.
Pplware was present at IFA 2013 and tested the potential of Gear … and there really is cloth for mangas but … the fabric is not what it was thought to be!
The Sony and other brands less strokes in this area (  such as Nissan ) have for some time that its offer for the segment of smartwatchs. But Samsung has introduced its device that interacts in an "intimate" way with the Android system that is present in the Galaxy S3, Galaxy S4, Note 2, Note 3 and Galaxy Note 10.1 (2014 version to be released) smartphones, plus anything!
Galaxy Gear will have 6 colors available
The presentation of the Galaxy Gear was held at IFA 2013 last week and the fantastic show was the idea that the watch has everything to be a success. But is it really?
We then move on to the technical plane. The Samsung Galaxy Gear has a 1.63-inch AMOLED screen with a resolution of 320x320px and is equipped with version 4.3 of Android. It has an 800MHz processor, with only one core, 512MB of RAM and 4GB of storage.
Aspect of the Samsung Galaxy Gear black model
It is equipped with Bluetooth 4.0, accelerometer, gyroscope, a sound speaker and a 315 mAh battery, which will allow a day of use.
Apart from the safety structure, we see that it is a slim and elegant body
It also has a 1.9-megapixel camera with autofocus that allows for low-resolution stills and 10-second, 720p videos. The curious thing about this camera is that it's built into the watch strap. This allows us to take pictures or film without anyone noticing, and make them what we understand … the truth is that due to the position of the camera, there is no way to shoot or film.
But according to the presentation by Samsung, this camera will serve to take small notes on video. Never get into the privacy of others, of course!
Another positive point that was pointed out to Gear is the presence of the S Voice, which will allow the watch to be controlled by voice, avoiding having to be touching the screen. They can answer or make calls, change the music that are on or other functions associated with a phone. This is just one of the 70 applications that will be installed on Gear.
Bracelet clasp system, a little "out of fashion"
In the INTERNETIEST, the Samsung Galaxy Gear is a smart watch that seemed to us very much in a hurry and still with bugs. It is unattractive as a watch, brings little innovation in aesthetic terms and lacks sex appeal. The 6 colors form a multifaceted offer palette, from the most formal to the sporty but it's just the plastic of the bracelet that makes the difference, the rest is very old style.
As classic style, Gear is a win bet
The concept of being a complement to the smartphone is interesting. This frees the user from taking the smartphone out of his pocket, yet speaking to the "clasp" of the bracelet leaves the user, in a public space, with "bizarre air". Already the warnings and the lock function of the smartphone, when we move the clock more than one and a half meters … is well thought out and will have great acceptance.
The SOS function is also very well thought out. By programming some help numbers, if we are "scratchy" just click the button and your smartphone will make a call for help instantly.
Perfect match: Gear and Note 3 with background pplware
Brushed steel and glass remind us of other "championships" but even so … there is still a lot to grow in this field.Anyway, for those who need a watch that complements their activity … force, but remember that it is practically unusable if you do not pair it with the smartphones mentioned above. Alone is … a clock … only!
This device will be available in the market later this month, but there is still no price information .
Conclusion…
The opinion is unanimous .. The equipment is well achieved, mainly by the synergy created with the Samsung smartphones available. It is for everyday life a bonus because it avoids removing the smartphone from the pocket many times. The small notifications, the hours, alarms and synthesized information are all there, however, there is a lack, in our opinion, of modernism, innovation, and conceptual image expected in this segment. What exists, before Gear is better already, is more comprehensive and have net via smartphone, multimedia content playback, video camera and photography and some apps … this is not innovation, is update and anyway … lacked to be bolder And take other risks.
From what we present, what is your opinion about the Samsung Galaxy Gear?
Finally, we left only one image of JK Shin, one of the three CEOs of Samsung, with which we had the pleasure of exchanging words.
Gallery
Samsung Galaxy Gear Smartwatches
Source: www.besteproduct.nl
Almost a third of Samsung Galaxy Gear smartwatches are …
Source: www.theinquirer.net
Samsung Galaxy Gear V700 Orange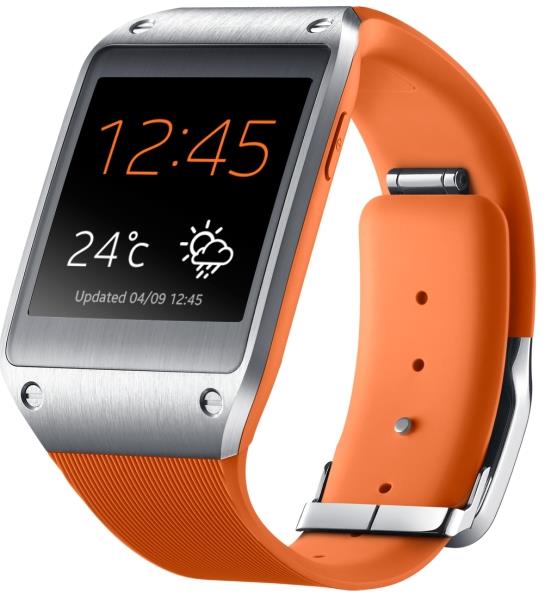 Source: www.e-shop.gr
Sony's SmartWatch 2 Versus Samsung's Galaxy Gear
Source: gogadgetplus.blogspot.com
Samsung Galaxy Gear S R750W – Black
Source: smartwatches.org
Samsung Galaxy Gear Wild Orange price in pakistan. Home …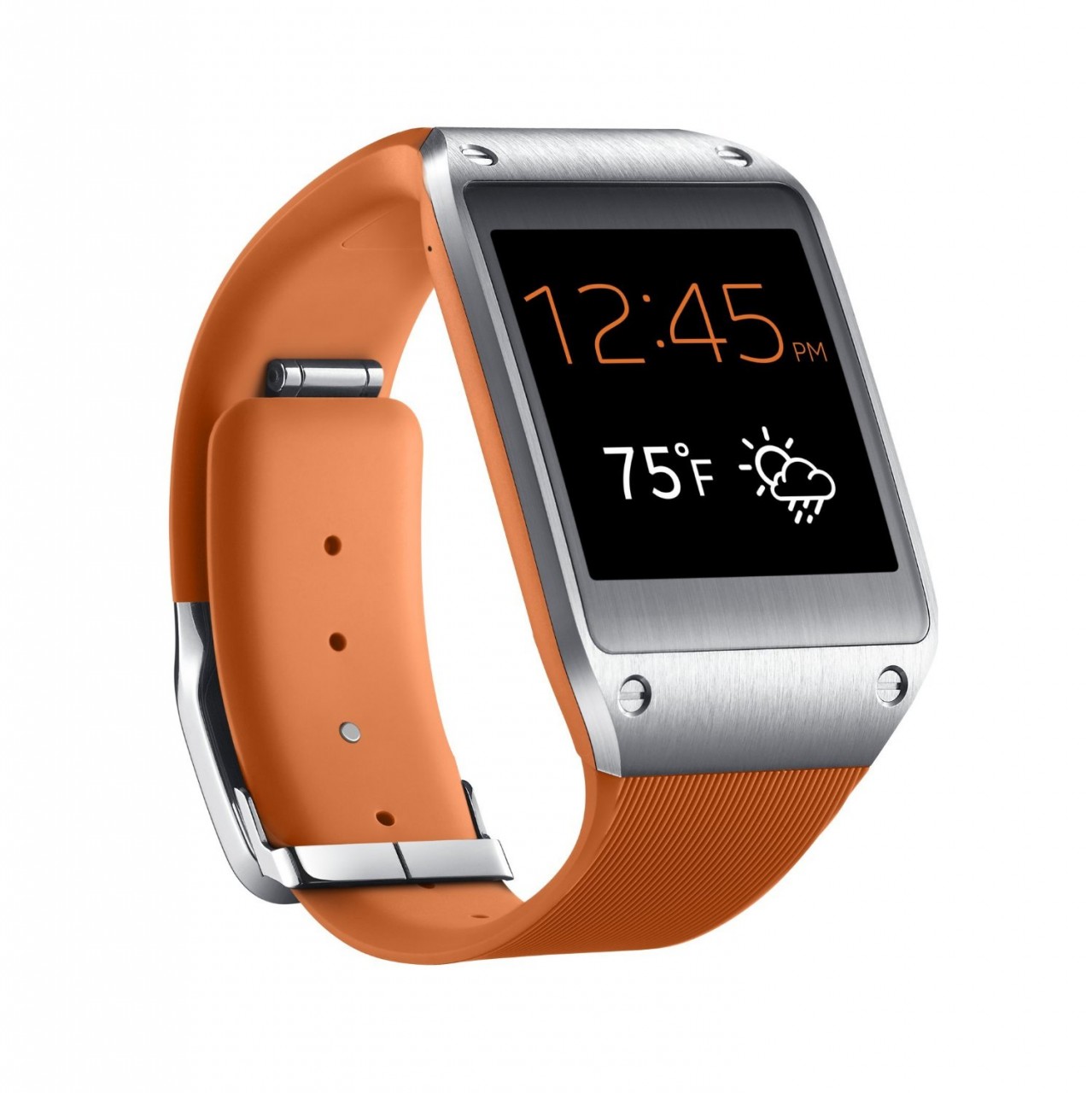 Source: homeshopping.pk
Samsung Galaxy Gear Ads Recall Smartwatches of the Past …
Source: www.pcmag.com
samsung introduces tizen-based gear 2 and gear 2 neo …
Source: www.designboom.com
Top 10+ Best Smartwatches 2014
Source: www.rankred.com
Wallpaper Samsung Galaxy Gear Watch, Samsung Galaxy Models …
Source: wallpapershome.com
Samsung Galaxy Gear SM-V700: User Review
Source: musicphotolife.com
Erobern die neuen Smartwatches unsere Handgelenke? » Das …
Source: www.watchtime.net
Smartwatches threaten Swiss pride
Source: www.financialexpress.com
Samsung Gear 2 vs Galaxy Gear
Source: www.tomsguide.com
Six of the Coolest Smartwatches Coming Soon
Source: www.digitaltrends.com
Samsung Announces Gear 2 And Gear 2 Neo Smartwatches …
Source: www.androidpolice.com
Review: The Samsung Galaxy Watch is the Android smartwatch …
Source: topwhatsup.com
Gear S3 Classic Vs Gear S3 Frontier: What's the Difference …
Source: wccftech.com
Übersicht: Die neun besten Android-Tablets ab 9-Zoll …
Source: www.tech.de
Samsung Galaxy Watch 46mm (SM-R800)
Source: www.phonemarket.nl