The Expert In Watchmaking At Catawiki, Knows What The Hour Has Hit
Where do you buy and sell your vintage watches? A good option is the online auction platform on VINTAGEMATTERS. Every week 30 watch auctions are offered, which differ from the usual offers on the Internet: Each auction is curated by a team of experts. The result is that each of the weekly 2,500 watches offered is first checked by a watch expert to ensure the quality and authenticity of a watch. We talked with one of these clock experts, Tom Tombeur, and asked him about his expertise and his duties at the Catawiki.
How Has Your Passion For Watches Started?
I am thrilled with watches, as long as I can think. As a little boy, the watches of my father and grandfather made it particularly attractive to me. On my first own watch was a Mickey Mouse on it, although I could not even read the clock … I wish I still had it. In my teenage years, I had a G-Shock and a Festina, but the true Sammelsidenschaft burned in me after the teenage period. At that time, I got my first "real" watch, a Rolex Submariner reference 14060 . But I still have it.
How Did You Become An Expert?
I have been a collector for more than 10 years and have been a professional dealer for some time. My passion for watches, especially vintage watches, is so great that I spend most of my time studying everything about watches and having the greatest pleasure.
What Is The Special Feature Of Watch Auctions On The Catawiki?
The variety and simplicity with which you can trade with watches. The platform is very user-friendly, transparent and much faster than classic auction houses. By the secure payment option and the expert knowledge of the experts becomes a very trustworthy platform.
And What Does A Typical Workday Look Like At The Catawiki?
Every day is different. I maintain personal contact with buyers and sellers. This means I give sellers tips on how to offer their lots as attractive to the buyer as possible and answer questions about the auctions and the lots. Together with my team, there are currently around 12 experts for watches, I get an overview of the offer and make the auctions together. In addition, I can live out my commercial side by always acquiring new suppliers for our auctions. I also monitor ongoing auctions and work closely with marketing, where I provide content for our Instagram page.
How Do You Decide Which Watches Are Suitable For An Auction?
Originality and authenticity are the key. We want an offer of watches in our auctions, which is as original as possible. Fake or boxed watches have no chance, because our goal is only to offer auctions, which convince by the highest quality.
As an online platform, all watches are also offered online and checked. We check the information provided by the seller and examine the photos very carefully. If we have questions or need more information, we will contact the seller directly.
What Was Your Favorite Watch, Which Was On Auction At The Catawiki
An incredible Longines Flyback from the 30s. In this watch, the best chronograph clockwork was, in my opinion, the 13ZN.
Which Watch Would You Particularly Like In The Auction?
I am a big fan of Patek Philippe and would like to have one of their complex creations between the 30s and 60s in the auction, for example watches with reference number 2400 or 1518.
Take a look at the watches that are located in Tom's auctions this week. Just sign up for free and as soon as your account is verified, you can start bidding immediately. If you do not want to sell your watches, register here as a seller.
Gallery
Tom Tombeur von Catawiki
Source: www.watchtime.net
Im Interview: Tom Tombeur, Catawiki
Source: www.watchtime.net
Im Interview: Tom Tombeur, Catawiki
Source: www.watchtime.net
Tom Tombeur
Source: www.catawiki.nl
Custodia per libro originale in pelle – Rolex
Source: aste.catawiki.it
Rolex – Dames – Vóór 1850
Source: veiling.catawiki.nl
Rolex – ROLEX OYSTER PERPETUAL lady – 799499
Source: auction.catawiki.com
Tudor Heritage Montecarlo Chronograph
Source: veiling.catawiki.nl
Interviews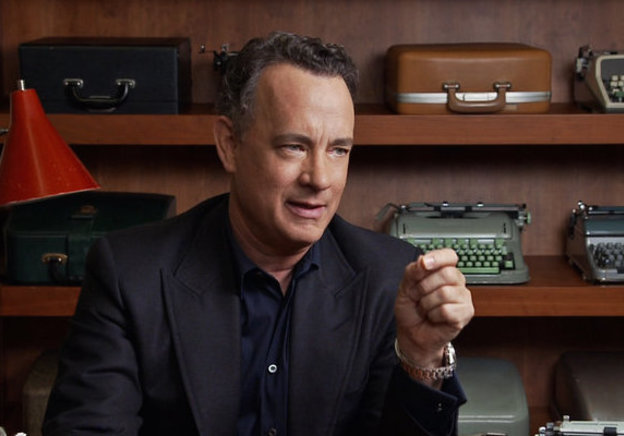 Source: www.catawiki.nl
Rolling Stones
Source: veiling.catawiki.nl
Rolex – Air King – 114234 – Unisexe – 2000-2010
Source: encheres.catawiki.eu
Rolling Stones
Source: subastas.catawiki.es
Promo LP an interview with Mick Jagger by Tom Donahue …
Source: encheres.catawiki.eu
Rolex – Oyster Perpetual Datejust NO RESERVE PRICE
Source: aste.catawiki.it
ROLEX – GMT MASTER II Herenpolshorloge
Source: veiling.catawiki.be
Rolling Stones
Source: auction.catawiki.com
Promo LP an interview with Mick Jagger by Tom Donahue …
Source: subastas.catawiki.es
Rolex – Day Date – 6611B – Unisex – 1950-1959
Source: veiling.catawiki.nl
Rolex Lady Datejust – Dames horloge Zeldzaam
Source: veiling.catawiki.nl
Rolex Datejust – Orologio da Uomo
Source: aste.catawiki.it